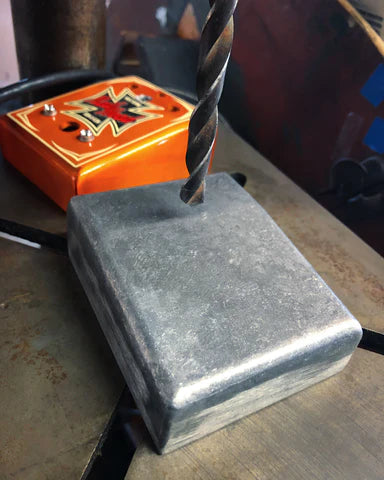 YY Aluminum pedal enclosure, Slant Front. USA made - Diecast by Tavo Vega / Thenocturnebrain.com
I am bringing back the YY pedal enclosure, it is Diecast here in the USA from reclaimed aluminum engine heads (repoured aluminum ingots). These all american cast enclosures can be used for your next pedal building project.
These raw alum. enclosures can be ordered in bulk as follows:

The basic Nocturne-YY are die cast enclosures: poured,then tumbled, then rough sanded, tapped for standard hammond screws w backplate . They are ready to be drilled, primed and painted or powdercoated.
Bulk order of 100 units or more is 15.50ea.
Bulk order of 50 units is 18.50ea
Bulk order of 25 units is 21.00ea (min for bulk unfinished YY enclosures)
---
Share this Product